Quick Info
Office Hours
8:30am to 5:00pm
Monday - Friday

9:00am to 3:00pm
Saturdays
Pacific Time


As a service to our customers we are providing access to labels and Material Safety Data Sheets (MSDS).

Pest Control Professionals may download them or link to them from your websites.

Pesticide MSDS Sheets




This list will be updated periodically but not necessarily at the exact time a new product is introduced or a label is changed by the manufacturer.

Each of the labels and MSDS are distributed as Adobe PDF files.





Serving The United States
Every day people throughout the country use Pest Control Supply Store. Call us and we will show you why.
We Service Your Neighborhood,
wherever it is!
Alabama,
Alaska, Arizona, Arkansas, California, Colorado, Connecticut, Delaware, Florida, Georgia, Hawaii, Idaho, Illinois, Indiana, Iowa, Kansas, Kentucky, Louisiana, Maine, Maryland, Massachusetts, Michigan, Minnesota, Mississippi, Missouri, Montana, Nebraska, Nevada, New Hampshire, New Jersey, New Mexico, New York, North Carolina, North Dakota, Ohio, Oklahoma, Oregon, Pennsylvania, Rhode Island, South Carolina, South Dakota, Tennessee, Texas, Utah, Vermont, Virginia, Washington, West Virginia, Wisconsin, Wyoming and more.
Toll Free
800-555-5555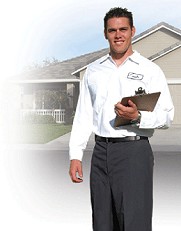 We Help Protect Your Home